Add your email to get started
Highlights
Is this really free? What's the catch?
No strings this is FREE service. Helping the little guy get things done more easily.
It would be nice if you like and share this on your Facebook or other social media pages.
But surely something must be different?
No. We don't think company formation is complex enough to justify a fee. So we made it easy for you to do yourself.
Does it take longer because it's not a paid package?
No. It's actually quicker because you're in control of the process.
Are there any other benefits?
Yes! Our system also allows you to complete your tax registration forms at the same time.
Eligibility


– Must be Irish resident
– Must be forming company for own use
Customer Commitments


– None really
– It'd be nice if you tried out our accounting software
– And if you shared this with your friends that'd be great too
Other Fees


– None. This is FREE!
CRO Filing Fee


– €100 (We don't charge this enclose it when you send your registration to the CRO)
Debit & Credit Card Fees


– None
How does it work?
You use our free company name search tool to check your new company name is available.
You fill out some basic information about what the company will do, your address and who the company directors will be.
Print your forms from the app enclose the fee (€100) and send to Companies Registration Office.
Or use our express service for only an extra €75.
Is it for you?
This package will register a Private Company Limited by Shares at Companies Registration Office. You will be able to add multiple company directors and allocate shares to them.
This company formation will get your company name officially registered and give you a legal structure to trade through.
Managing your company finance
To help you make the most of your new company we can provide you with a free trial of our accountancy and tax software.
You will also be able to complete your company tax registration with your company formation.
3 Simple Steps
Fill in Our Form in 10 Minutes

Print off Completed Form

Post to The CRO with €100
OR
We can Submit it for €75 extra
3 Simple Steps
Answer Questions in 5 Minutes

Print off Completed Form

Post to The Revenue
OR
We Can Submit for €75
Our Company Accounts Software covers the Following
General bookkeeping

VAT reports

Management Reporting

Debtor Reports

Creditors Reports

Interim Management Accounts

End of Year Accounts

Abridged Accounts for CRO

Completed returns for CRO

Corporation Tax calculations

Completed Corporation Tax Return
Call one of our
experts if you
have a query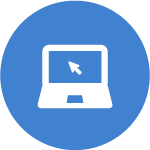 System Available
24/7
Free Company Formations is part of the Paylesstax Group.
REVENUE

3 Simple Steps
Fill in Our Form in 10 Minutes

Print off Completed Form

Post to The CRO with €100
OR
Or use our express service for only an extra €75

Personal Tax Returns
Complete in 40 Minutes

Send completed Form 11 or ROS file to Revenue
OR
We can review and submit for a small fee
Small Company Accounts
General bookkeeping

VAT reports

Management Reporting

Debtor &

Creditors Reports

Interim Management Accounts

End of Year Accounts

Abridged Accounts for CRO

Completed returns for CRO

Corporation Tax calculations

Completed Corporation Tax Return